I have had so many people ask me questions on how to make money from Facebook.
Now let me ask you a little question before we begin.
What do you know about Facebook?
An average person would tag it a platform where you will go to chat with your old friends, meet new people, watch videos, post your photos and of course, like and comment on other people's posts.
I said an average person, but what about a little above average human?
To him, it is a money making machine! He is constantly thinking of how he can monetise the 4,728 friends he has, and at least make them drop a dollar each into his bank account... Lol!
Imagine you have 2,000 friends, and they each give you a dollar, you have actually made $2,000 without having to stress yourself.
But sorry, the mountain cannot come to Mohammed, so he has to go meet it.
No one will donate for you, even if you create a GoFundMe account... Lol!
So how will it be possible to make money from your Facebook friends?
I have been into internet marketing for more than 3 years, and I can tell you boldly that getting 5 thousand people together to talk to them without paid ads is not the easiest thing you can do.
It is infact, impossible except you are a public figure with some couple thousand followers, and that is just what Facebook has offered us - opportunity to be public figures with couple thousand friends!
In a single month, I was able to make more than ₦120,000 from my Facebook account, and none of my friends knew... LMAO!
I mean, I practically made money off people without making a single noise.
How possible was that?
I have roughly 4,200 friends, and not all even see my updates. We know the way Facebook has been reducing the number of likes and comments we get these days.
So we can say that less than 2 thousand people saw the posts, and I made ₦120,000 from the conversions.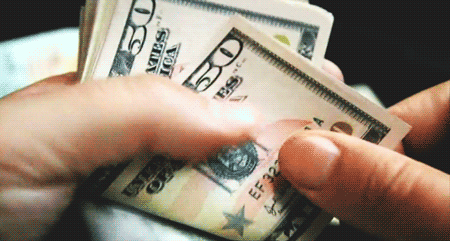 Forget about my caption, it is no secret! We will be seeing them now.
I also have a pretty beautiful FREE gift for you at the last page!
If you have been following this website for a while now, you would have come across tons of posts on blogging, and you will be seeing more... haha!
Okay, what is blogging?
Blogging can simply be defined as the running of a blog.
You can be running a blog on anything you like - fashion, news, religion, cars, history and virtually anything.
I have been able to consistently make ₦200,000 from my blog, and you can find out how by
visiting this page
.
Now back to what we were talking about, how can you make money from your Facebook account through blogging?
As we all know, everything you do as a blogger depends on traffic, and your Facebook account is the easiest (and most affordable) way of getting readers to your blog.
I have been able to get 30,000 visitors to my blog from Facebook (groups and pages, not my friends though) in a single day, so anything is possible.
You can see more about blogging by visiting this page.
The next method we will be talking about is
affiliate marketing
.
I was able to generate over ₦230,000 Naira from promoting a single product, and we will be seeing how.
Affiliate marketing is another great tip on how to make money from Facebook.
Simply defined, it is a kind of internet business where you make money from referring customers to sellers.
Let's take for instance, you have friends who you think would love shoes, you can go to Jumia.com, get a few beautiful shoes and tell them about it.
Jumia will give you a link to give to your friends, so when they buy, you earn your own commissions.
How I Made More Than 200,000 Promoting A Product To My Friends
There are so many products, but I made over ₦200,000 from
Piggyvest
and roughly ₦25,000 from
JumiaPay
.
You can click on the links to read about them and sign up, but the little secret was:
• I got amazing offers I would love to promote. With the two I shared above, your friends don't need to pay anything for you to earn, so they work the best.
• After signing up, I wrote a post about them on my blog as a landing page.
It is one of the ways to conquer affiliate marketing, you MUST have a landing page. You can set up a blog with less than $2, so that shouldn't be a case. (
read more about that
)
• I shared attractive photos on my story to attract people, and I dropped the link to my blog post as the next Facebook story.
My story got around 700 views in 24 hours, and over 400 of my friends clicked the link. I can't remember exactly, but the final conversion was around 70.
That was it for affiliate marketing, and the next big way to make money from your Facebook account is through sponsored posts.
Even our big Aunty Beyonce smiles home every month with earnings from sponsored posts, so why shouldn't you?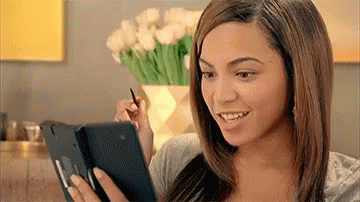 Sponsored posts are a way of making money online whereby you get paid to talk about another person's business or brand on your social media pages and handles.
On a good day, I make more than $60 from sponsored posts on my blog, and it is simply because I have a fairly large audience.
Now, there are many brands who are into the business of connecting you to sponsored posts, and they have different criteria.
Many of them accept personal Facebook accounts, but the problem is that they always target US and Canadian users, and can consider European countries like the United Kingdom.
Neverthless, there are a few who can work with Nigerians, and you can
check out the full list on this page
.
We will be moving swiftly into e-commerce.
You can make ₦200,000 in a single day selling stuff to your friends, and you won't spend a dime in the promotion.
To begin your career as a internet marketer in Nigeria, you need to get your
e-commerce website
and (maybe), open a store on Jumia or Konga.
Now, I advice people to always get websites because a Facebook account won't let you describe your products very well, and process your payments.
You can make more than ₦200,000 in profits from selling things to your friends, and it is very easy.
Let's assume you buy pairs of shoes for ₦3,500 each, and you sell them for an additional ₦5,000, making it ₦8,500, people would buy.
Shipping of the shoes will take something around ₦1,000, and your profit will be ₦4,000.
If you can successfully sell and deliver 50 units of the shoes in a month, you would have turned in a profit of ₦200,000.
If you are using your personal website, your customers will be able to make payments via their credit cards, and you will manage everything like a pro.
Using Jumia will help you more people, since they have a good audience already, and every business needs something like that to grow.
I won't be talking much on e-commerce, so let's slide quietly into
digital marketing
.
It is another huge market, and I have been able to make more than ₦70,000 in a single week.
Of course, it is pretty small compared to what other digital marketers are making.
Digital marketing simply put is the marketing of digital products.
They could be software, ebooks, videos, podcasts or even services, and are simply intangible.
Now, reading has gradually moved from what we used to know, and people no longer have the
grace
to carry paperbacks around, and so depend on ebooks.
Writers on the other hand, see this as a huge opportunity because they are saved of the stress associated with printing and deliveries, and focus on other things.
Digital marketing is not so easy to do as a Nigerian, but is one of the best things to know on how to make money from Facebook, and you will need to put in a lot of efforts.
You can make a lot of money from your Facebook friends if only you know how to, and the digital marketing industry is a multi-million Naira one.
Thanks a lot for reading along.
What do you think?
Drop us your comments and don't forget to share to your friends.
Let's make this money together!